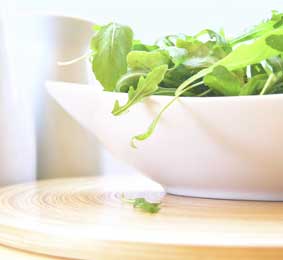 Our Food
We were a breakfast café, first and foremost, serving our renowned all-day breakfasts, ranging from the popular Regular to the daunting Mega! We also offered a wide range of home-made, freshly-cooked lunches, including tasty salads, and snacks throughout the day. Lighter bites included smoked salmon with scrambled egg and a selection of baguettes, bagels and regular sandwiches.
We had plenty to offer those who were vegetarians including a vegetarian breakfast platter plus many home-cooked lunches such as vegetarian chilli. We were also happy to cater for customers with gluten allergies.
Our breakfasts were cooked fresh on our griddle, thus minimising the fat content of the food; we also used reduced-fat, reduced-sugar baked beans. Our deep-fried food was cooked in Prep ZX oil, which is very low in trans-fats and therefore far healthier than most oils used for deep-fat frying. We used locally-sourced, delicious Treagust sausages.
We always had freshly-squeezed orange juice available, as well as a range of canned and bottled drinks. We only used semi-skimmed milk.
Click here to view (or download) our historical food menu (please note that this is not the current menu) - you may need Acrobat Reader to view the menu - please click the graphic below if that's the case:

In addition, we always had Daily Specials available.